Plumbing Repairs
When you need us… Day or Night… 24-Hour Reliable Emergency Service To West Bend, Slinger and Surrounding Areas.Both financially and emotionally, your home is one of the biggest investments you'll ever make. You should enjoy many years of happiness in it. However, like almost everything else, a home needs regular maintenance and home repair.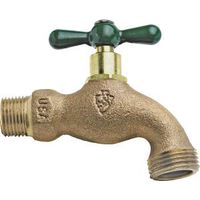 Drain Cleaning
Sump pump, repairs, plumbers, plumbing, Slinger, Jackson, West Bend, Horsch & Miller has drain cleaning machines that can handle the toughest sewer or drain problems efficiently and affordably. Our technicians are well trained in operating our machines with special attention paid to providing the quickest and most efficient solution to your problem. We have gained the knowledge and skill to keep your drains running smoothly and freely.
Water Heaters
Is your water heater broken, leaking, or in need of a repair? Horsch & Miller's licensed technicians can help you! A water heater can be very dangerous if not maintained or installed properly, so choosing the right person to work on your water heater is important. At Horsch & Miller Plumbing, we have licensed plumbers educated on both tankless and tank-type water heaters. We service all brands of water heaters and install Rheem Water Heaters.
Horsch & Miller
Plumbing and Heating
136 Kettle Moraine Drive North
Slinger, WI 53086
Phone:
262-644-5466