24/7 Service Guarantee. An owner, or master plumber will return all emergency calls within 15 minutes or your service call is FREE!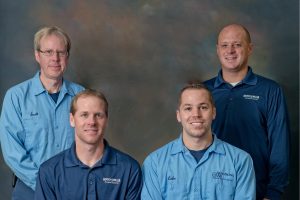 Both financially and emotionally, your home is one of the biggest investments you'll ever make. You should enjoy many years of happiness in it. However, like almost everything else, a home needs regular maintenance and home repair. Horsch & Miller offers you Emergency Plumbing Repair 24 hours a day for Plumbing repairs, equipment installations, drain cleanings, and much more.
We also offer Plumbing Service Agreements which allows us to go over your entire plumbing system to make sure all the components are working properly to avoid emergency calls. Based on our plumber's assessment of your system they will make recommendations for any problems areas that they might find and will be offered at a discounted rate. Our highly trained plumbers will arrive punctually, prepared to start work immediately. They are trained on the importance of customer service, producing high quality home repair, and leaving the work area tidy and clean to your satisfaction.