Has your boiler quit and left you in the COLD?
Our dispatching department will do their best to send a serviceman out as soon as possible to repair or replace your boiler and get your heat up and running. Our well-trained, licensed HVAC technicians are ready to serve your needs. Unlike other heating companies, we provide reliable 24-hour emergency service 365 days a year.
Hydronic Heat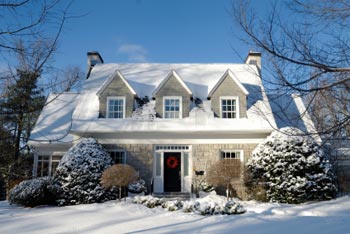 A better way to heat your home
Steam and hot water heating, known as hydronic heating, has proven to be the most effective and economical home comfort system available. With a well designed, properly maintained hydronic system, you will never experience the hot and cold spots or drafts so common with furnaces and heat pumps. Plus, there are no airborne dust particles, smoke, odors, and germs being carried from one part of the house to another.
Radiant Heating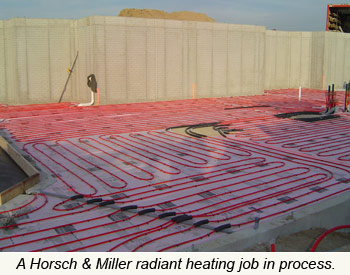 A healthy, clean choice
Radiant heating is an energy-efficient system that radiates heat evenly and consistently compared to traditional heating systems that simply heat the air. REHAU's system works by circulating warm water through a network of cross-linked polyethylene pipes placed in the floor.
Quiet, clean and economical, the system is versatile enough for installation in new homes or renovations and works with a variety of heat sources and floor coverings.
Does not dry air like conventional systems
Keeps floors warm and dry, inhibiting growth of mold and mildew
No noisy fans or blown air to distribute dust and other allergens
Delivering outstanding performance
Economical – can reduce operating costs by up to 30 percent
Safe – no hot surfaces to burn skin or fabrics
Invisible – no bulky appliances, registers or ventilation ducts
Low maintenance – no ducts to clean or filters to change
Heating, Cooling, and Plumbing Services in Dodge, Ozaukee, Washington, and Waukesha Counties!