Horsch and Miller Plumbing and Heating does furnace repair in Cedarburg, If your looking for a Cedarburg heating contractor and need your furnace repaired or replaced.  Call us 24 hours a day.
An old furnace, even in good condition, may use only 60% percent of the available heat to warm
the house. That means 40¢ of every heating dollar goes out the chimney. The best high-efficiency
furnaces waste less than 5¢ of every heating dollar.
Rest assured that an owner, master plumber or heating specialist will return all emergency calls within 15 minutes, or your service call is FREE! Call us today at (262) 644-5466.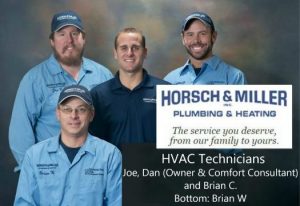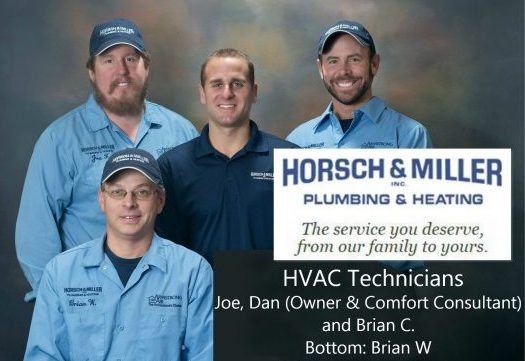 When you need us…Day or Night…24-Hour Reliable Emergency Service
Some Reasons to call us today-
Our clients love us – Read what they have to say about us.
Upfront Pricing – We offer firm fair and honest pricing. We don't charge by the hour, we charge by the job so you know exactly what to expect BEFORE we begin the work.
Your Peace of Mind – 24-Hour Emergency Service, 7 days a week with knowledgeable in-house dispatching. Your emergency will be our top priority.
Our staff – We only hire the best. From the time we answer the phone to the time we complete the service call, you will discover what courteous and highly-trained personnel sign on with us. Try us and you will see.
100% Satisfaction Guarantee! – The job isn't complete until you are completely satisfied.
Horsch & Miller Inc., is committed to providing our customers with top quality products, installations and service. Our commitment extends to providing employees with apprenticeship programs and continuing education classes. We provide our customers with the most complete, efficient job: excellent workmanship and warranty, followed by spotless clean-up, from the most experienced, knowledgeable, and fully-trained team of professional technicians in the area.
Horsch & Miller Plumbing and Heating
136 Kettle Moraine Drive North
Slinger, WI 53086
Phone: 262-644-5466