Along with serving our community's plumbing and heating needs, we also support many local organizations, churches and schools.
Here are a few examples of our involvement in the surrounding communities: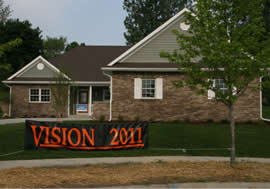 Hartford Rotary Vision House
VISION originated in the spring of 1992 with the Hartford Rotary Club initiating a new project. A committee was formed with the Hartford Union High School and "Vocational Instruction Supporting Individual Occupation Needs" otherwise known as VISION was born. The mission was to construct a single-family home utilizing high school students within an educational program in conjunction with local businesses. Horsch & Miller has been a part of the VISION projects from the very beginning. Over the years we have donated labor and materials to help to make this program a success.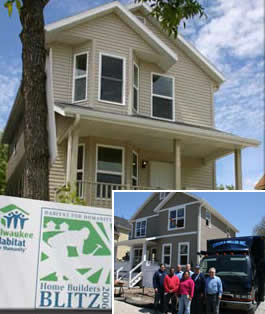 Habitat for Humanity
Habitat for Humanity International is a nonprofit ministry that seeks to eliminate poverty housing and homelessness and to make decent shelter a matter of conscience and action.
Through volunteer labor and donations of money and materials, Habitat builds and rehabilitates simple, decent houses with the help of the homeowner (partner) families. Habitat houses are sold to partner families at no profit and financed with affordable loans. The homeowners' monthly mortgage payments are used to build still more Habitat houses.
Horsch & Miller had the privilege of providing the plumbing and heating on two of these homes in 2006 and 2007 with the contractor, Carmel Builders of Menomonee Falls. Both of these homes were built in only one week during the Builders' Blitz.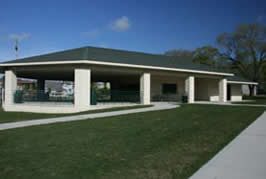 Slinger Park Pavilion
Horsch & Miller donated labor and materials to complete the bathrooms in the new Village Park Pavilion in 2006.
Our Commitment
Horsch & Miller Inc., is committed to providing our customers with top quality products, installations and service. Our commitment extends to providing employees with apprenticeship programs and continuing education classes. We provide our customers with the most complete, efficient job: excellent workmanship and warranty, followed by spotless clean-up, from the most experienced, knowledgeable, and fully-trained team of professional technicians in the area.